Welcome Paul!
Project Completion Status: 100%
Congratulations Paul for securing your copy of the Super Sales Machine!
What you have installed on your server right now are high quality information products and turn-key solutions for internet marketers that are proven to sell!
There's no need to create your own product from scratch, research the market, write sales copy, create videos, upload files to your server, create payment buttons, setup an affiliate program, write emails, install scripts, or any of those tedious tasks. It's ALL done for you. You've just skipped one of the biggest steps in internet marketing and are now ready to start selling your own products right now. You can visit the Products page at any time to see what products are currently installed on your server and what new products are available.
Here's a quick re-cap of why the Super Sales Machine is so powerful...
Your websites are fully setup and ready to sell to end users. Expect high conversions and multiple transactions and flood of 'Notification of an instant payment' entering your inbox because your presentation videos, beautiful site graphics and detailed sales letter will do all the selling for you!

PayPal buttons have been created with up-sells (where applicable) that allow visitors to buy directly from you. This will credit your PayPal account instantly whilst your customers are redirected to their respective download page. For example if your customer just bought the main offer then will only receive access to this content. However if they opted for any upgrades then they will see this as well.

An exit pop-up has been installed on your sales pages allowing you to capture leaving visitors and send them your eCourse automatically or alternatively to send them to another high quality offer which you will get credited for! Not only is this a great way to build your list but also to close sales!

An exit pop-up has been installed on your download pages (where applicable) promoting various products through your affiliate link allowing you to earn extra recurring commissions!

Free gift offers have been installed on your server (Platinum Empire members) complete with landing pages and hosted PDF files so both your subscribers and customers can come to the site and download their free gifts. These free offers are designed to 'wake up' your subscribers and get them to open and click your emails to ensure you're getting the most from your promotions.

All product content is hosted for you (videos, mp3s and pdfs where applicable) which means all the weight and bandwidth issues are removed from your server so you we can continue building your structure of sites without sacrificing performance!
Your sales system doesn't waste traffic and is designed to be a 24-hour sales machine! All you've got to do is focus on promoting your offers and start making sales!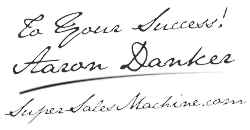 For help and support please contact our support desk